Five-Star Rated Orange County Technician Will Handle Your Computer Problem Personally!
IMC Computer Consulting has operated continuously in Orange County, California for the past 25 years. Over the years we have built a reputation as the go to technician solving computer problems big and small. We encourage you to review our five-star rated Yelp page. We look forward to working with you on your computer problem – whatever it may be.
Click on the BBB logo below to check our outstanding ranking

Click on the Yelp banner for our Yelp reviews:

Click HERE for the IMC Computer Consulting Forum
Without possibly realizing it we all have come to rely on our computers and networks completely. Computer operations, like our daily email, are critical. Tip-top functioning of our computers and networks- the IT infrastructure that runs our office – is essential to thriving in today's competitive market. You cannot afford to be without your computers and networks, not even for a few minutes.
Let IMC service your servers,computers and networks in Greater Orange County. Microsoft Certified continuously since 1992. Microsoft certifications include Network Infrastructure and Windows Server. IMC is owned and run by a Microsoft Certified Small Business Specialist.
You need and want a knowledgeable, educated, experienced professional to oversee and manage your computer operations. Having been doing PC Repair business in the Orange County, California area for the past 20+ years, IMC Computer Consulting has seen every computer problem – viruses, spyware, adware, hardware problems, and configuration issues – and knows exactly how to deal with all of it. You want a Microsoft Certified Professional-one who has been one for 20+ years. Don't be a Guinea Pig for "experts" with far less experience.
Do not leave your computer operations to chance. You need a dedicated individual that you can call when PC Service problems come up. It's good insurance knowing you'll be taken care of. You need the appropriate anti-virus, anti-adware, anti-spam measures in place to deal with the threats of today's ever changing world.
Call us with your issue. We will bring 20+ years of practical, in-field experience to bare on your problem.
IMC provides expert service for entire PC environment:
Onsite Computer Service. 20+ years in Orange County
Corporate Service Contracts. Better Business Bureau A+ Rated!
WorkSafe Web Filtering Stop time theft while you are paying them to work!
Stop workers from stealing time by goofing off on the web on your dime!
Network Service.
Microsoft Certified Professional-20+ Years
Honest, Patient and Friendly.
Quickbooks and Business consulting as well
Consulting Services.
Troubleshooting and repair. PC Service
Business PC Repair
Computer Repair Technician.
Virus and Spyware removal and prevention.
We Fix Computer Problems. In Home Computer Service. PC Repair.
We Resolve Network Issues.
Internet access.
IMC Email & Web Hosting
Router and Firewalls.
Servers for Small Businesses:
Computer Networks.
Internet sharing/distribution systems.
Email setup, troubleshooting.
Microsoft Exchange.
Business Computers and Servers.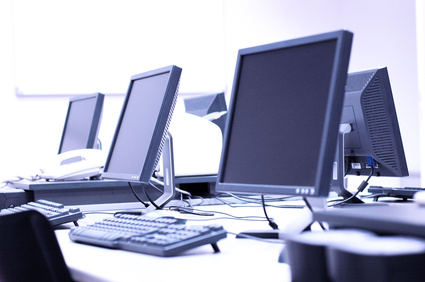 Systems Supported:
Windows 7, Vista, XP, 2000, and Windows Server 2003,2008. Windows Small Business Server 200x, Windows 98 and DOS are also supported
Our expertise:
Our expertise includes PC, server and network service.
Our Clientele:
We support a wide variety of small to medium sized businesses. Many of our clients have been with us for over thirteen years.
Our Standards:
We always strive for continuous improvement. Our goal is to solve the problems as quickly and as cost effectively as possible. Quick response and turn around are routinely provided. From the moment we answer the phone to when we leave your site, your satisfaction is our most compelling drive. In a fast changing business, we are competent and on top of the newest operating systems, hardware and software related to the PC. We are continuously testing and learning about everything related to the PC.
Our history:
After our founder completed his BS degree in Computer Science he decided to start IMC Computer Consulting. In 1991 IMC Computer Consulting became a reality. In between appointments he studied for the Microsoft Certified Professional Exams. A few months later he passed these exams the first time with scores in the middle to high '90s. Through an aggressive marketing campaign and word of mouth referrals, we had a happy customer base.
Our Experience:
Since 1991, we have done nothing else professionally except support our clients with their PC issues. If we can not answer a question or solve a problem immediately, we have resources to solve such problems at our disposal. These resources include internet-based research and associates that we have working relationships with. We are also a Microsoft® Registered partner, which allows us rapid access to Microsoft technical support.
Proudly Serving Anaheim, Fountain Valley, Irvine,Tustin, Santa Ana, Stanton,Garden Grove, Fullerton, Newport Beach, Costa Mesa, Orange, Buena Park, Huntington Beach, Westminster, La Palma,Cerritos, Cypress,Yorba Linda, Brea,Villa Park and Placentia.
Networks including:
Wiring, including troubleshooting and new installation. NIC (Network Interface Card) installation, configuration and troubleshooting. Hubs, switches, routers, modems and Internet distribution systems.